Name
:
Luciano Lh
Age
:
20 years old
Country
:
Brazil
All Characters(IE: Name/Level/Class)
:
Silverhawkz Lv.100 Prot/Ret - Palladin
Why do you want to be part of the Hells Legion Staff
:
Oh wow, first time that i logged on this server i thought, is this what i was looking in about 4 months, i rlly loved play there and i want to stay there a long time.
Time Zone and the times you can be online per day(usually)
:
GMT-3 Weekends Most of the day, weekdays after 10pm - untill about 00:00 pm.
Do you play retail and are you in a end game raiding guild that requires you to be online at certain times?
Mhm no
Any previous experience you had with being a Game Master/Dev/Moderator/Admin
:
I was mod in Heaven-wow on the Forums and was going to be in the game but the server shuted down.
was Mod(forums) in Justice-wow 2.4.3 About 45 players playing.
Do you have any experience with running/owning a WoW Private Sever
?
Yeah.I had my own server 3.3.5 and 2.4.3 about 50 ppls playing ,i did both servers 1 year ago but i shuted they down because the hoster was very expensive and about 20 ppls donated but, was not enough.
Do you have any examples of your work
?
http://www.top100arena.com/site.asp?i=80918
Heaven-wow Forums(website) Doesn't exist anymore so i cant prove.
.
How are you with people (e.g. patience, understanding, helpful, etc.)
:
Well,I am very patient im also very calm, like to help where i can, definitely not like fights, except when I practice mma k, I am very helpful, i like to learn things, and also like to teach what i know..
Can you handle orders, or do you prefer giving orders yourself
:
Of course i can, I can too also give orders to myself to always reach my goal.
Do you have Ventrilo with a working mic
?
No, but if need i can do one, i have mic, also got skype,raidcall.
What do you expect from Hells Legion
?
I'll do what I can to get this server better than all that i have played, and i i've played in many servers.
I cant do this in 1, 2, 3 days, but im sure that i will help you guys to grow up with the most fast way.
Do you know anything about scripting C++
?
Yeah a bit, i had some C++ Scripts on my own server. like Hearthstone, Npc's vip vendor.
Anything else you want us to know
:
I'm white, height 1.70, 68k, Brown eyes(Incidentally, girls my number is 88435810)JK, practice mma, and no, I'm not trying to turn professional

, and you guys already know that i have knowledge with all the commands with all the cores. I hope you enjoyed, jokes apart.

If u want to contact me here is my skype: Luke.boy3 - or In-game: Silverhawkz, or here is my facebook: Luciano Lh. thank you .
The application looks boring, but after reading it I can say you have the experience, I have met you in game so there isn't much to critique.

Like I tell everyone before applying you should get to know the community on and off the forums. Go make some friends who will jump on here and give you a thumbs up!

Best regards
Soft
_________________
Veteran





Posts

: 246


Points

: 344


Join date

: 2013-09-05


Age

: 25


Location

: Massachussetts



Thank you, I appreciate your recommendation.
_________________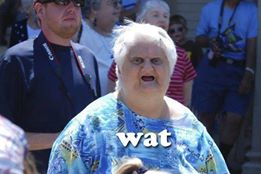 I Havent Met You Ingame Yet And This Application Isn't Very Colourful, Its Quite Dull. Your English Is Also A Little Fuzzy In Some Places (Dont Mean To Insult) But To Copy SoftServe, You Have The Experience
All In All I Cant +1 This Due To Not Meeting You Ingame But Good Luck On Becoming A Game Master Nonetheless

_________________

If You Cannot Explain Yourself Clearly, Then You Do Not Understand It Well Enough
Member





Posts

: 42


Points

: 61


Join date

: 2013-10-02


Age

: 26


Location

: England



i understand, anyways thank you i hope i meet you in game soon

best reg silver
_________________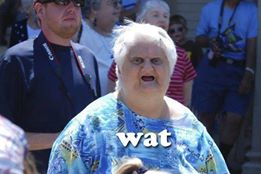 Admin





Posts

: 138


Points

: 182


Join date

: 2012-05-10


Age

: 27


Location

: localhost



Similar topics
---
Permissions in this forum:
You
cannot
reply to topics in this forum